Veryant provides comprehensive and cost-effective alternative COBOL platforms for application development, deployment, maintenance and modernization. Organizations are converting applications from Micro Focus® COBOL platforms such as Micro Focus Server Express™ and Net Express® to Veryant for many reasons:
| | |
| --- | --- |
| · | To gain the advantage of a COBOL development and Java deployment model without rewriting or retraining |
| · | To improve ROI and dramatically lower COBOL licensing fees |
| · | To support a wide range of data access options and capabilities |
| · | To natively integrate with leading Web and application server technologies |
| · | To modernize applications with graphical thin client and Web client options |
Why continue to face steep annual COBOL software license fees, when Veryant delivers powerful and more affordable alternatives?
The Veryant COBOL product family includes two complete platforms, isCOBOL Evolve and vCOBOL Enterprise. isCOBOL Evolve is an innovative COBOL platform for standalone applications that rely on COBOL screen user interfaces. vCOBOL Enterprise is a high-performance COBOL platform for business-critical interactive and batch processing systems.
·
What makes the move to Veryant so easy?
Extensive compatibility, user-friendly migration features, and phased transition options.
·
What makes the move to Veryant so worthwhile?
Veryant offers powerful COBOL functionality at a low price. With Veryant, there are no charges for upgrading to a new release with a valid support contract.

back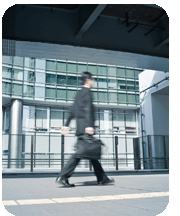 ...I'm sure we would not find the same level of flexibility and innovation that we had with Veryant, with other partners.

Rovani Marcelo Rech, CEO, Rech