Were you aware of the ability of "block selection" in the isCOBOL Editor under Eclipse?
Question ID : 272
Created on 2016-05-30 at 5:12 AM
Author : Veryant Support [support@veryant.com]
Online URL : http://support.veryant.com/support/phpkb/question.php?ID=272
---

s the ability to select a block in the source code to simplify the editing in vertical mode.

This helps when you need to delete a block of source (for example all the "value" clauses in the image above) or to write the same code in more lines.

To activate this feature, you need to click on tool-bar button "Toggle Block Selection Mode" or press "Alt+Shift+A" and then to select the desired text you need to hold "Shift" and click with the mouse or use the Arrow keys.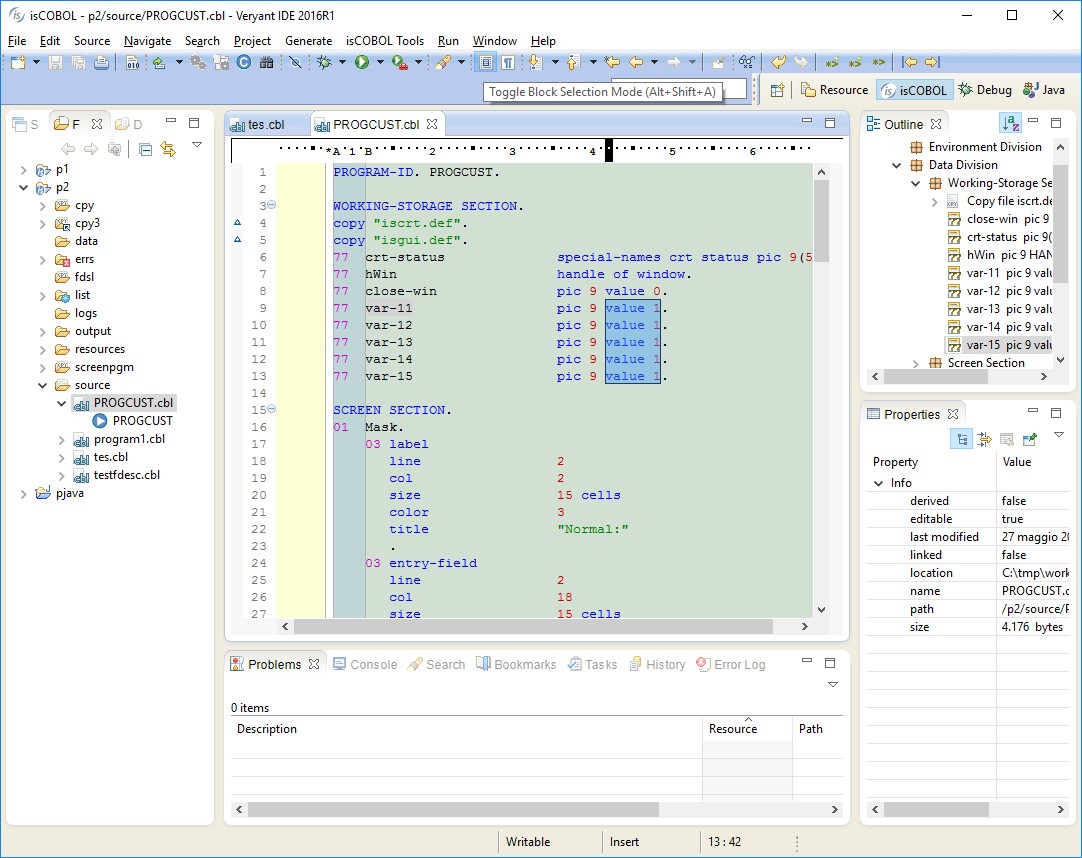 ---