Is it possible to sort dates in a grid control?
The grid allows you to sort dates when the SORTABLE-COLUMN style is set.
You have to specify the date-format for the column using DATA-TYPES property.
e.g. DATA-TYPES ("D,yyyy-MM-dd")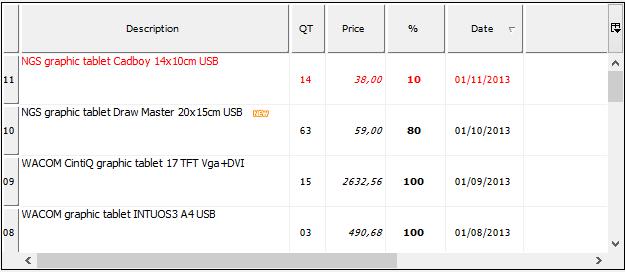 Authored by: Veryant Support This question has been viewed 5099 times so far.
Click Here to View all the questions in User Interface category.
File Attachments
There are no attachment file(s) related to this question.
| | |
| --- | --- |
| User Comments | |
There are no user comments for this question. Be the first to post a comment. Click Here
Related Questions