Did you know how to show variables in Debugger using a tree structure?
IsCOBOL Debugger offers the ability to show in a 'tree structure' the variables. This is very useful when you need to see the content of grouped variables (under 01 level) in Working-Storage section / Linkage or FD definition, because you can immediately see the content of all child variables, including the occurs items.
This is managed by Quick Watch function. This function is activated with one of the following ways:
- pressing Ctrl+Q on a selected variable,
- choosing the menu item 'Data - Quick watch' in the main window menu-bar,
- choosing the pop-up menu item 'Quick watch'.
See the image below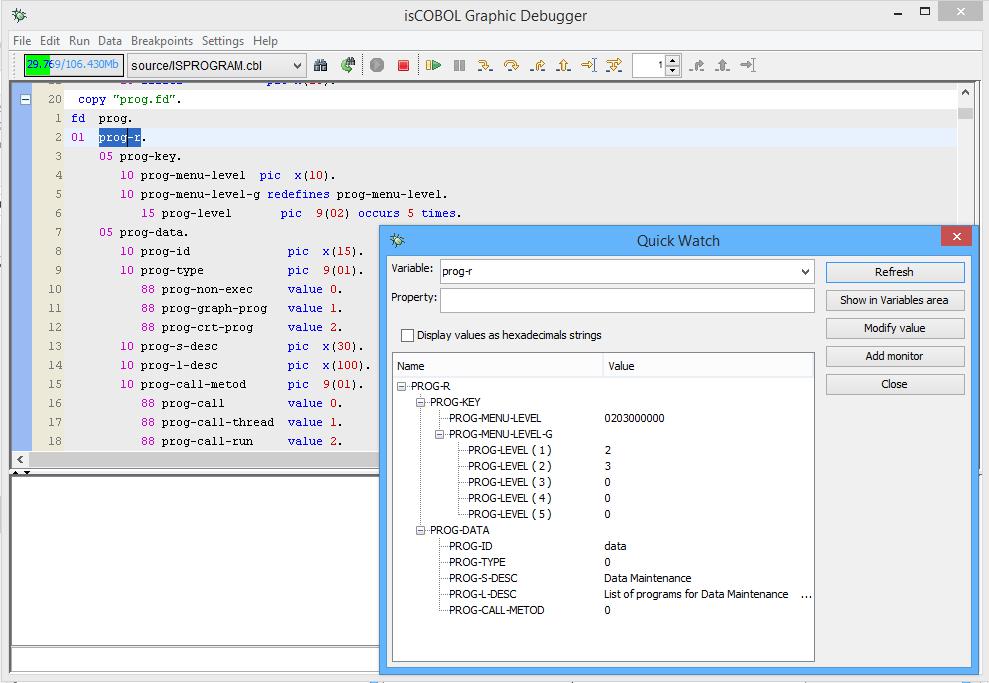 Authored by: Veryant Support This question has been viewed 3076 times so far.
Click Here to View all the questions in Debugging category.
File Attachments
There are no attachment file(s) related to this question.
| | |
| --- | --- |
| User Comments | |
There are no user comments for this question. Be the first to post a comment. Click Here
Related Questions