Did you know you could set a background image from isCOBOL IDE's painter?
Let's see how to do so.
From the isCOBOL IDE:
1. Click on the screen title bar to see the list of the properties in the 'Properties' view.
2. Choose the 'background image' in the prop erties' list
3. Click on 'image file' and browse for the desired image file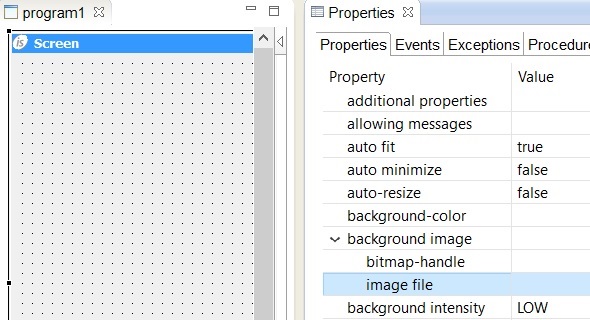 Authored by: Veryant Support This question has been viewed 5060 times so far.
Click Here to View all the questions in isCOBOL General category.
File Attachments
There are no attachment file(s) related to this question.
| | |
| --- | --- |
| User Comments | |
There are no user comments for this question. Be the first to post a comment. Click Here
Related Questions