Did you know isCOBOL has the Accordion control?
Starting from the 2016R1 release, isCOBOL support the ACCORDION control using a specific style for the TAB-CONTROL.
This layout can be activated with the new style named ACCORDION, it is useful to groups some controls that will be visible only when selecting an item in the tab-control with the layout effect of "accordion" while clicking on the items. Code example:

   03 Tb1-accordion tab-control
      line 2 col 2 lines 17 cells size 68 cells
      accordion.

The image shows the final result with the ACCORDION style set on TAB-CONTROL.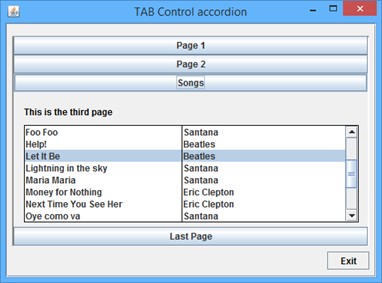 Authored by: Veryant Support This question has been viewed 5946 times so far.
Click Here to View all the questions in User Interface category.
File Attachments
There are no attachment file(s) related to this question.
| | |
| --- | --- |
| User Comments | |
There are no user comments for this question. Be the first to post a comment. Click Here
Related Questions