Were you aware of the ability of "block selection" in the isCOBOL Editor under Eclipse?
Veryant's IDE gives you the ability to select a block in your source code to simplify editing in vertical mode.
This helps when you need to delete a block of source (for example all the "value" clauses in the image below) or to write the same code in more lines.
To activate this feature, you need to click on tool-bar button "Toggle Block Selection Mode" or press "Alt+Shift+A". The cursor will change to a large Plus sign. To select the text you need, Click at the top left and drag to the bottom rightof the block you want. Use "Ctrl+C" or right click and choose the option to copy your selection to your clipboard. Click on the Toggle button, or press "Alt+Shift+A" again to return to the normal cursor.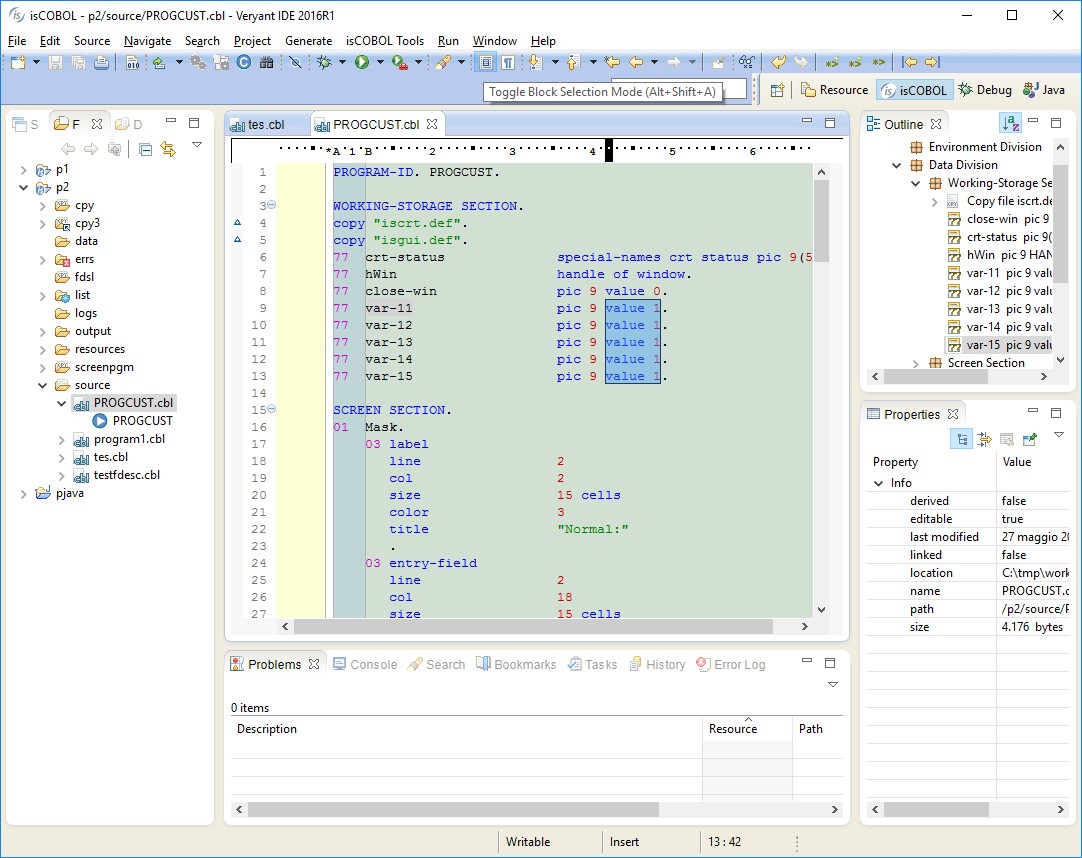 Authored by: Veryant Support This question has been viewed 6687 times so far.
Click Here to View all the questions in isCOBOL IDE category.
File Attachments
There are no attachment file(s) related to this question.
| | |
| --- | --- |
| User Comments | |
There are no user comments for this question. Be the first to post a comment. Click Here
Related Questions